25 April 2016, Scotland – Scottish based company Optoscribe is pleased to announce it has received £1.2 million in investment.
The fundraising was led by Archangels, who provided £825,000 of funding, supported by Par Equity, the Edinburgh venture capital fund, with £325,000 of investment, and Scottish Investment Bank (SIB) who invested £50,000.
Optoscribe was founded in 2010 as a spin out business from Heriot Watt University, and has developed unique 3D photonic components for use inside communications systems in the datacoms, telecoms and mobile phone markets. The technology enables Optoscribe to produce high performance products that connect optical fibres with arrays of emitters or receivers where space is limited and high bandwidth connectivity is essential.
Optoscribe already has development contracts with a range of well-known technology companies and supplies its products worldwide to these companies for research and development purposes. The newly invested funds will be used by Optoscribe to invest in manufacturing facilities to allow it to scale the business and capitalise on the opportunities for its technology, with a particular focus on its FCX product line that is targeted at the data communications market.
Nicholas Psaila, CEO of Optoscribe, said:
"This investment round will enable a significant transformation of Optoscribe, allowing the company to substantially increase its capabilities through hiring further experienced staff and an expansion to its manufacturing facilities.  The investment is a tremendous boost to the company, and we are excited to be embarking on a new phase of growth."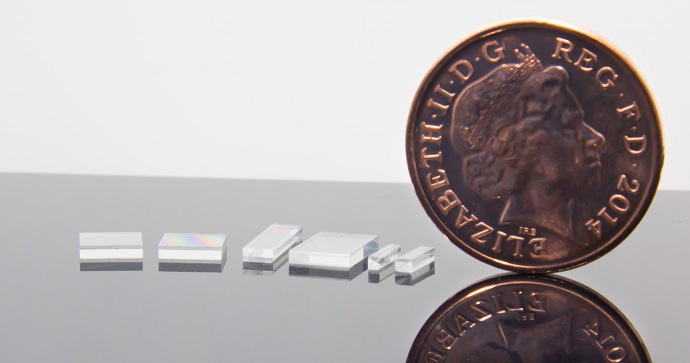 FCX - Fiber Coupled InterconneX
About Optoscribe – www.optoscribe.com
Optoscribe delivers innovative 3D waveguide solutions designed to revolutionise optical telecommunications. By integrating its technology with existing fiber architectures, Optoscribe's high performance, low cost products open up new possibilities and integration scenarios that are currently impossible to produce using planar technologies.
Established in 2010, Optoscribe uses proven and tested manufacturing processes to enable the scalable production of 3D waveguide solutions.
Optoscribe's products combines multiple components into a single platform to enable high throughput, low insertion loss and a broad flat spectral response over telecoms bands. Transmission of high data rates, decreased footprint and reduced assembly costs result in the design of cost effective solutions for both short and long haul communications.
Optoscribe is located in Livingston, between the cities of Edinburgh and Glasgow.
About Archangels - www.archangelsonline.com
Archangels is a prominent business angel syndicate which has been at the forefront of early stage investing in Scotland for more than two decades. Its members invest in, and mentor, promising start-up and early stage companies from Scotland's vibrant technology and life sciences sectors. Originally formed in 1992 and based in Edinburgh, the syndicate now comprises over 70 investor members and leads investment of around £10m per year in early stage Scottish companies, including leverage from partners, the largest being the Scottish Investment Bank.
Archangels is interested in Scottish technology companies, which are looking for initial funding of £50,000 to £2m. In addition, Archangels is keen to welcome new investors to its syndicate.