Munich, November 23, 2017 – OLED Microdisplays from Sony® Semiconductor Solutions are the state of the art technology for small video displays. These displays are very thin, exhibit high brightness, operate at low power and are made from a solid Si-wafer substrate. With the ECX335B Organic Light-Emitting Diode Microdisplay available from global image expert FRAMOS, Sony brings a small size and high-resolution solution especially well-suited for head-mounted devices enabling Virtual and Augmented Reality at light weight and fast response speed.

The ECX335B is a small 0.71 inch (1.8cm) diagonal active matrix color OLED panel module based on single crystal silicon substrate and provides a Full-HD RGB resolution of 1920x1080 dots. The panel provides a small and flexible light weight display solution. Thanks to Sony Semiconductor Solutions' unique expertise in both OLED and semiconductor technology, the display has a wider color gamut with a contrast ratio of 100,000:1 and an extremely short response time of microsecond order. With 24-bit color depth, high resolution, maximum luminance is up to 500cd/m² and a serial mini-LVDS or LVDS interface units can easily be integrated into OEM devices.

Dr. Silviu Grecu from FRAMOS explains the fields of applications which benefit from the OLED Microdisplay: "With its small package, high speed and brightness, Sony Semiconductor Solutions' ECX335B display is suitable for many potential applications using micro-sized displays in both industrial and consumer electronics. It is especially recommended as Electronic View Finder in Broadcasting and consumer cameras or for greater visual impact in 3D head-mounted devices for Augmented and Virtual Reality. The ECX335B display provides natural color reproduction and superior moving picture quality. High-precision binoculars and monocular devices benefit in addition."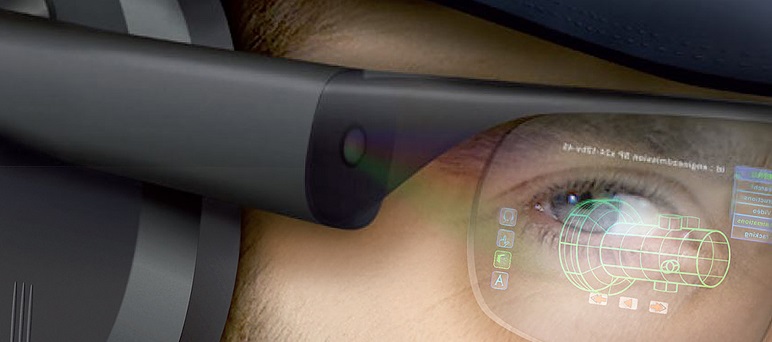 Specific Advantages for Wearables and OEMs

The high contrast provided by the ECX335B OLED Microdisplay allows the additional information layer to appear seamlessly, simply added to the background for a "real AR" experience. OLED Microdisplay, with no color breakup, produces very high visibility of the additional layer with crisp, clear images, without blurring. The small package footprint allows wearables to be produced in a more compact form and reduced weight, for increased usability and wearing convenience. 

Industry and product experts at FRAMOS are available to support customers with the integration of these new displays in their applications and projects. In addition, FRAMOS provides services like development support, and logistics that speed development and improve time to market for all vision products.