September 12, 2014

Outstanding agility, an effective pixel count of 24.3-million pixels with the excellent image quality, the compact lightweight and slim body with a deep grip widens the field of usage
TOKYO - Nikon announces the D750 Nikon FX-format digital SLR camera.
The D750 is the first in a new line of the compact, lightweight and slim Nikon FX-format bodies offering the superior agility as well as full-scale specifications needed for high-quality imaging and pursuing those of professional models.
The D750 offers superior image quality with an effective pixel count of 24.3-million pixels, a new Nikon FX-format CMOS sensor, and the EXPEED 4 image-processing engine. Adoption of a monocoque structure utilizing a carbon fiber composite material (new material*), magnesium alloy and a completely new layout for the internal structure have achieved a smaller, lighter, and slimmer camera that still offers a firm and steady grip.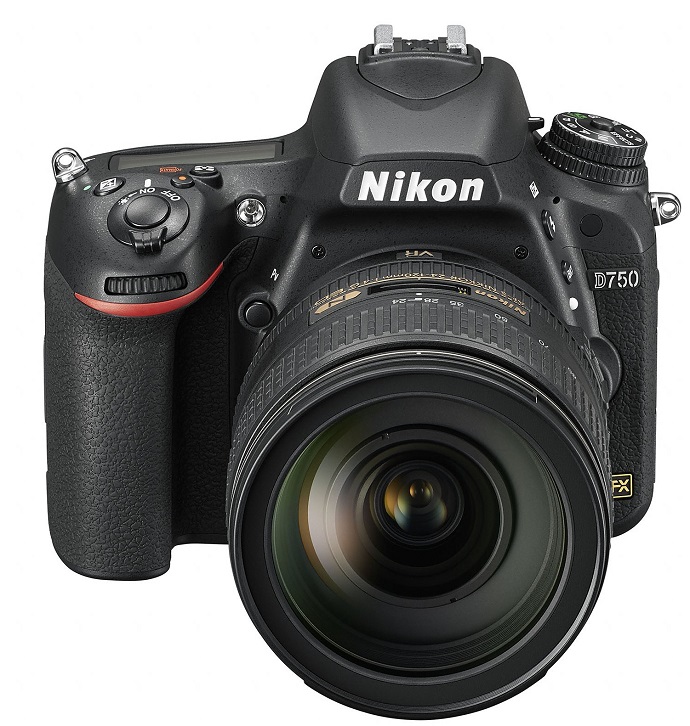 In addition, the D750 offers superior high-sensitivity performance and AF that supports shooting in low-light conditions, enabling hand-held shooting of even scenes offering little in the way of lighting. It is equipped with advanced functions nearly equal to those of professional models, and is the first FX-format model to be equipped with a tilting LCD monitor and built-in Wi-Fi® function that add to user convenience.
The D750, which combines superior agility with excellent added value in a compact, slim and lightweight body, eliminates various limitations users face with shooting, enabling greater freedom of expression, and the ability to express their intent, with their photographic imaging. Forming a new line of Nikon FX-format models, the D750 responds to the desire of active photo hobbyists to be ever more creative and feeds their great desire to prove themselves.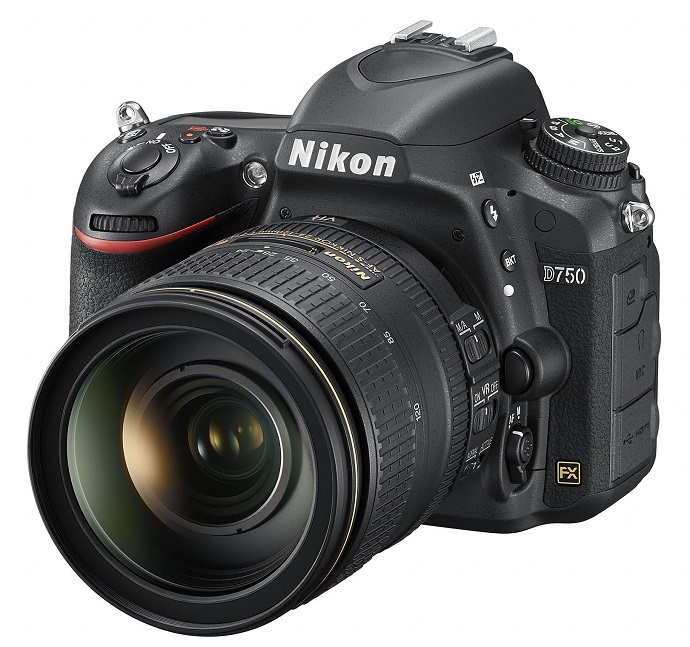 Next Level Image Quality
The Nikon D750 features a newly developed 24.3-MP FX-format CMOS sensor to provide adept photographers with image quality that's nothing short of astounding; with rich colors, beautiful gradation and a vast dynamic range. A myriad of other intelligent features help photographers to unlock their potential to create and share vibrant, tack-sharp images that takes an imaginative story from concept to reality.
The new Nikon D750 features the EXPEED 4 Image Processing Engine, similar to the pro-level D810 and D4S. In addition to increasing energy efficiency and performance, EXPEED 4 contributes to the overall image excellence with noise reduction performance and other benefits.
Whether shooting a vista bathed in full sun to a reception in minimal light, the camera produces images with exceptionally low noise in a variety of lighting conditions. The broad ISO range extends from 100-12,800, expandable from (Lo-1) 50 to (Hi-2) 51,200.
Highlight Weighted Metering is ideal for capturing stage performances and events, preventing blown-out highlights in photo and video.
The D750 also features the latest generation of Nikon's Advanced Picture Control settings. The "Clarity" setting enhances midtones to emphasize intense image details and "Flat" Picture control is used for a broad tonal range, which is ideal for photo and video applications. Picture controls are also customizable in .25 increments, for maximum versatility in any shooting situation.