Stadtroda, Germany, November 16, 2023 – Allied Vision is releasing another modular hardware option for Alvium cameras, extending the Alvium Modular Concept. The new option provides additional flexibility for integrating an Alvium G1 camera with GigE Vision interface into an image processing system. With the new Alvium G1 Board Level (BL) cameras, the sensor and interface are physically separated and connected by a flex cable, which unlocks a wide range of system setup options.

Alvium Board Level cameras with GigE Vision interface
Alvium G1 Board Level cameras are specially designed for applications where the position of the GigE and I/O connector differs from Alvium G1 standard cameras. By connecting the sensor and interface with flex cables of different lengths (110 mm and 200 mm), the cameras can be oriented and positioned in systems with limited space. The board level option also allows an easy integration into custom housing designs. Alvium G1 BL cameras are available with different lens mounts or no mount at all. Both on the sensor side and on the interface side there are various mounting options enabling easy system integration.
The cameras are delivered pre-mounted. The Board Level option is available for all current Alvium G1 models and can be combined with other modular options, such as Alvium Frame cameras.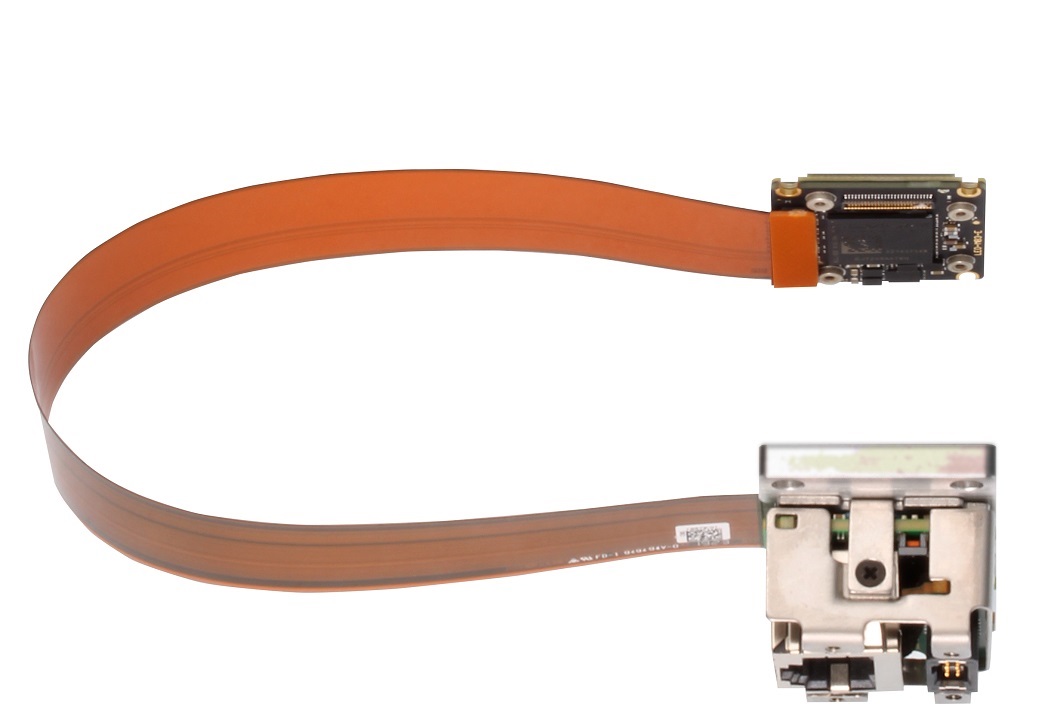 Alvium Modular Concept - Flexible design for maximum versatility
With the Alvium platform, Allied Vision has created a flexible and modular platform to ensure that the camera adapts to customers' requirements and not the other way around. Alvium cameras are available with 6 different interfaces for diverse requirements. Together with the large choice of high-quality image sensors, various lens mounts, housing options, and a wide range of spectral sensitivities, the Alvium platform offers a broad variety of cameras to choose from.
To meet individual needs and to enable the greatest possible flexibility, Allied Vision offers a wide range of additional modular options for Alvium cameras within the Alvium Modular concept:
•    Alvium Flex for different connector options for USB3 and CSI-2
•    Alvium Frame for highest precision optical design
•    Filter options
•    Removed Cover Glass (RCG)
•    Active lens alignment for S-mount lenses