SAN JOSE, CA – November, 2013 – BaySpec, Inc., offers enhancements to its NunavutTM Deep-Cooled Linear Array Cameras featuring new selection of wavelength ranges, improved low noise electronics, and optional water cooling down to -100dC.  BaySpec's line scan cameras are an affordable choice among spectroscopists and researchers looking to add enhanced sensitivity for low noise application requirements.  The NunavutTM line is ideal for integration with existing spectrographs, or combined with BaySpec's SuperGamutTM high throughput customizable VPG spectrographs.  No sacrifice on performance is made utilizing the highest quality back-thinned CCDs and low noise InGaAs detector arrays.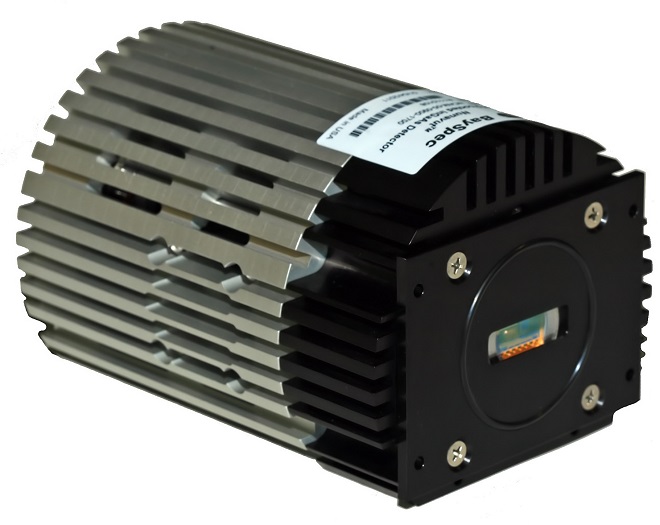 Featuring:
 - Hermetic/Vacuum-sealing ensures reliable operation over time
 - Air Deep-Cooling to -55°C (optional water cooling to -100°C), no liquid nitrogen needed
 - Standard wavelength ranges: 180-1100nm, 900-1700nm, 900-2050nm, 900-2250nm, 900-2550nm
- Single 12 volt power supply design
 - High sensitive (HS) and High dynamic (HD) modes
 - USB2.0 output
 - Interface triggering
 - Low price
Applications include: Raman Spectroscopy, Fluorescence Spectroscopy, Near Infrared and Extended Near Infrared Spectroscopy, Medical Diagnostics.
For further information: