Carlsbad, CA – July 8, 2013 –Palomar Technologies, the world-leading provider of precision microelectronics and optoelectronic packaging systems, today announced the launch of new products at SEMICON West 2013: the 8000i Wire Bonder with Intelligent Interactive Graphical InterfaceTM (i2GiTM) and VisionPilotTM for automated high-precision die attach. The 8000i Wire Bonder, i2Gi and VisionPilot will be showcased through live demonstrations in booth #6251 at SEMICON West 2013, July 9-11, at the Moscone Center in San Francisco, CA.
Intelligent Interactive Graphical Interface (i2Gi) on the new 8000i Wire Bonder
i2Gi (cleverly pronounced "iggy") is an unparalleled feature implemented on the new 8000i Wire Bonder and is available as a Bonder Performance Upgrade (BPU) for existing 8000 Wire Bonders. i2Gi offers the required management tools for modern wire bonding, from part design and development, to process validation, and finally to intuitive operations control to support automated complex microelectronics packaging and production. i2Gi enables wire bond programmers and operating technicians to work smarter, faster and with more control. Bonder program developers and operators experience real-time bonding and part quality validation.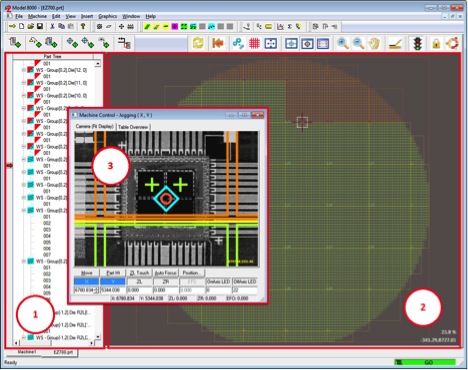 i2Gi technology supports advanced wire bond control through three key critical command tools, which work in concert to provide a dynamic and intuitive user experience.
1. Part Tree Display defines relationships between part programming objects: parts, wires, pads

2. Part Graphical Display provides geometric representation of the overall XY workspace and package elements

3. Man-Machine Interface (MMI) + Video Graphical Display enables interaction with live video for teaching and locating parts combined with a graphical overlay representation of the program.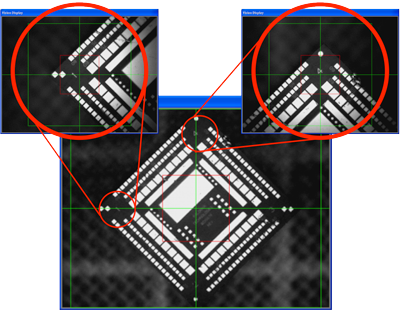 Unlike with traditional auto correlation, which does not utilize image angle, 1-Point Radar Referencing finds image XY location and angle orientation at the same time allowing higher machine throughput by using only one reference to find a die.
The new 8000i Wire Bonder comes equipped with i2Gi technology. The 8000i Wire Bonder is a fully automated thermosonic high-speed, ball-and-stitch wire bonder capable of ball bumping, stud bumping, wafer bumping, chip bumping, and customized looping profiles. As the assembly method of choice for first level interconnection, it is suitable for many aspects of packaging and component assembly, including complex hybrids, MCMs and high-reliability devices. The 8000i Wire Bonder is versatile, powerful and can provide specialized functions in addition to its primary functions, such as fully automated hybrid production lines. The 8000i Wire Bonder is designed for scalability in automated factory production of complex/high-mix microelectronic device packaging.
VisionPilot with Radar ReferencingTM—Geometric Pattern Matching Vision Software for Automated Die Attach
VisionPilot utilizes advanced geometric pattern matching technology to reliably and accurately locate parts. Even under the most challenging conditions, this exclusive Palomar Technologies software can significantly reduce or eliminate fixturing requirements and cost.
VisionPilot technology combined with Radar Referencing solves the most demanding die finding scenarios. Radar Referencing—built upon Cognex PatMaxTM—uses a set of boundary curves that are not tied to a pixel grid and then looks for similar shapes in the image without relying on specific gray levels. The result is a revolutionary improvement in the ability to accurately find objects despite changes in angle, size, and shading.
VisionPilot is easy to incorporate into new or existing programs. The existing programs can remain the same and an additional Radar Referencing location can be added to an existing type. Programming Radar Referencing is very similar to programming auto correlation. The images are taught the same way as auto correlation with some slight changes in the parameter settings.
Benefits of VisionPilot
 - Finds images at any orientation–complete 360° (+/-180°)–compared to +/-7° for auto correlation
 - Less light sensitive
 - Less sensitive to part variations
- Minimizing the number of required references may increase throughput


About Palomar Technologies
Palomar Technologies, a former subsidiary of Hughes Aircraft, is the global leader of automated high-accuracy, large work area die attach and wire bond equipment and precision contract assembly services. Customers utilize the products, services and solutions from Palomar Technologies to meet their needs for optoelectronic packaging, complex hybrid assembly and micron-level component attachment.
For more information, visit www.palomartechnologies.com.