WATERLOO, ONTARIO – June 10, 2014 – Thalmic Labs today reveals the final design for its gesture control device, the Myo armband. The state-of-the-art industrial design is a thin, expandable band, which is nearly half the thickness of the Myo Alpha units that were given to select developers and partners over the past six months. Weighing in at less than 95 grams, the final Myo armband weighs less than the average male wrist watch. As the device requires direct contact with your upper forearm, this design allows you to wear it comfortably under clothing, all day long.
"Our team has put countless hours into creating the sleek design we're showing today, as well as the technology inside of it," said Stephen Lake, CEO and Co-founder of Thalmic Labs. "This final design is rugged, while also being lightweight, making it easy for the Myo armband to become a part of our everyday lives."
Product development of the Myo armband began in the spring of 2012. Over the past two years, the look of the product has evolved from early 3D-printed prototypes to the production design shown today. The technology has advanced at a rapid rate as well. With an incredibly talented team of engineers brought together from across the world, Thalmic Labs developed a new type of muscle activity sensor from the ground up, made countless advances in gesture recognition algorithms, and developed a robust one-size-fits-all industrial design that will accommodate ages twelve and above.
The Myo armband is the first gesture-control technology of its kind. Instead of relying on cameras or voice control, the Myo armband measures electrical activity in your muscles, giving you the ability to wirelessly control and interact with computers and other digital consumer products around you using simple, natural movements. The device also has a highly sensitive 9-axis motion sensor to detect all of the motions and rotations of your forearm.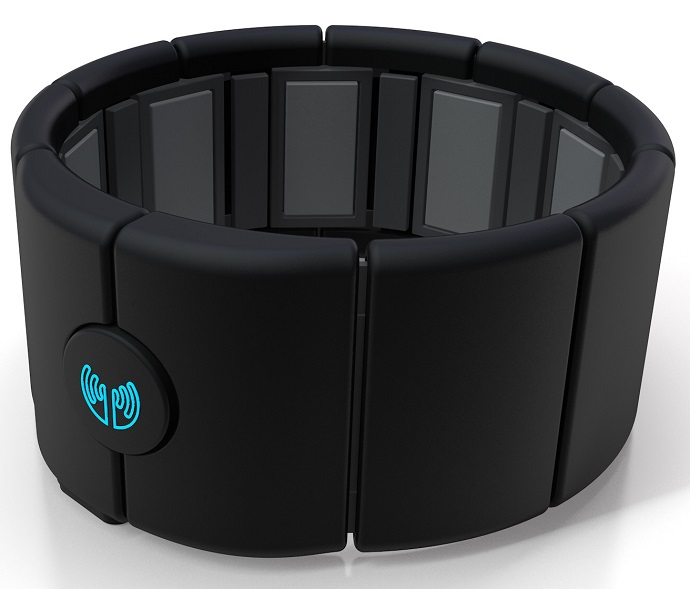 Thalmic Labs' developer program has piqued the interest of over 10,000 developers, who have applied to create applications that are compatible with the Myo armband. Using the Myo API, third-party developers can configure the Myo armband to an endless number of applications using a Bluetooth connection. Among other things, the Myo armband can be used as a controller for home automation and entertainment, to seamlessly replace presentation remotes, to interact with video games and heads up displays, and as a tool for controlling robotic devices and toys.
Thalmic Labs will begin shipping pre-orders of the Myo Developer Kit next month, with the remaining, non-Developer-Kit, pre-orders shipping in September. All pre-order units will have final hardware. The product will then become widely available for real-time purchase in the fall of 2014, in time for the holiday season.
The Myo armband is currently available for pre-order for US $149 at thalmic.com/myo/preorder/.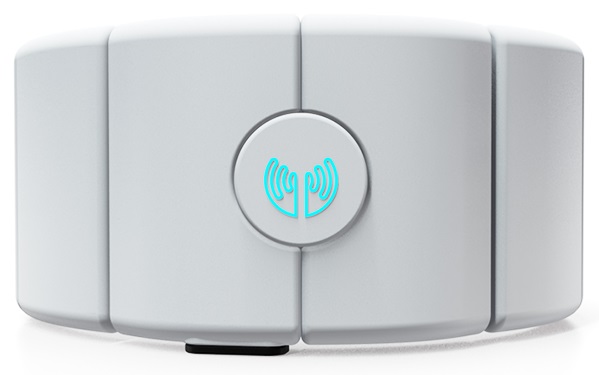 About Thalmic Labs:
Thalmic Labs develops and markets exciting, new technologies in the area of human- computer interaction. Its first product, the MyoTM armband, measures electrical activity in muscles to wirelessly control computers, phones and other digital technologies, resulting in seamless interaction between humans and devices.
Thalmic Labs was founded in 2012 by Stephen Lake, Matthew Bailey and Aaron Grant of the University of Waterloo's mechatronics engineering program and has since grown to a world-leading team of scientists, engineers and designers committed to building the future of wearable technology. In June 2013, Thalmic Labs announced the closing of a $14.5M round of Series A funding led by Spark Capital and Intel Capital. In January 2014, Thalmic Labs received the Digital Trends "Best of CES 2014" Award for Cool Tech and was named TechVibes' Startup of the Year.