Staufen, 22.06.2017 │ The OWIS® elevator stages of the series HVM are characterised by a low construction and a high repeatability. They are universally suitable for a wide range of applications, for example industrial ones but equally in research and development.
The new motorised elevator stages HVM 100N are the result of a comprehensive revision. This is evident not only in a modern design but also in the technical equipment of the HVM 100N. This has been optimised and adapted to the latest standards. The repeatability of < 6 μm and the high load capacity of 150 N are still the outstanding features of the HVM 100N. A practically slip-stick free movement over the entire travel distance of 30 mm is ensured by preloaded guides.
For a standardised connection, both versions with step motor as well as with DC servo motor are now equipped with the same 26-pin connector. The OWIS® control units automatically recognise which type of motor is used. Furthermore, HVM stages equipped with mechanical limit switches are now available as standard version.
The optimisation concerns not only the motorised version but also the manual elevator stages HV 100N which are additionally equipped with clamping. In the course of the revision of both versions it was ensured that a high quality product still can be obtained at an attractive price-performance ratio.
Of course, the elevator stages can be mounted with all OWIS® positioners to multi-axis combinations. Vacuum-prepared versions are available on request.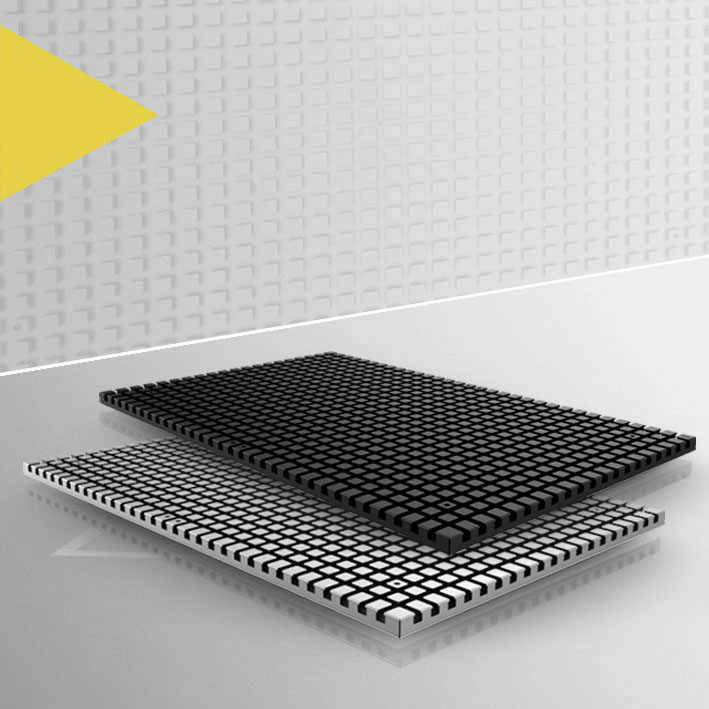 OWIS® new grid boards
OWIS® new grid boards: universal, light, individual
The new mounting and grid boards have been specifically developed to fix optical components in any customer-specific position. This is possible since there is no pre-milled standard grid.
A flexible positioning of the mounting elements is achieved by means of freely displaceable slot nuts with different threads from M4 to M8. These are inserted into the grid boards and can be placed as required. In this way, the desired grid can be individually aligned. To protect against unintentional displacement, the slot nuts are equipped with a spring. As a result, the new grid boards combine maximum flexibility with safety and easy handling.
Additionally to the standard lengths of 300 mm up to 1000 mm the boards can be manufactured up to a size of 1500 mm x 500 mm. The concept of the new grid boards has also been transferred to a universal mounting board for the new linear stages LIMES 124N. This means, in addition to a central M6 thread, the slot nuts with different threads can be inserted for an individual grid.
The plates are made of aluminium, which is light and at the same time extremely stable. The black, low-reflection anodised coating ensures a reliable protection. By request, differently coloured anodised boards can be manufactured, for example for presentations.
The OWIS GmbH is a leading manufacturer of optical beam handling and high-precision positioning systems. The family-owned company, headquartered in Staufen in South-Western Germany, has been serving the most different industries worldwide for more than 35 years – including information technology and communications, semiconductor and printing industries, biotechnology and medical technology as well as research facilities and universities. In all areas, the OWIS GmbH is equally appreciated for its precision, flexibility and regional presence.