June 1st, 2016 - CONTROP – a company specializing in the field of electro-optics and IR defense and homeland security solutions – will launch SPEED-ER at EUROSATORY 2016, delivering extraordinary visibility with its first-of-its-kind superb gyro-stabilized, land-based, ultra-long-range observation system. SPEED-ER's 3 channels – Visible, Thermal and SWIR (Short-Wave Infrared) – ensure sharp, clear and stabilized pictures. The SWIR provides outstanding images, even in conditions of haze, dust, rain or high humidity, and at any hour of the day or night. This capability makes SPEED-ER unique in the industry, and ideal for diverse and challenging applications and missions including coastal and border surveillance.
According to Johnny Carni, CONTROP's VP Marketing & Sales, "We developed SPEED-ER as an answer to the acute problem of unclear pictures under limited visibility conditions such as during day time with high humidity or dust and smoke, and during twilight hours, when year-round and round-the-clock surveillance is the highest priority. SPEED-ER is the ultimate solution for programs that require exceptionally long-range surveillance of dozens of kilometers, under all weather conditions and at all hours of the day.  In fact, due to this particularly long range capability, fewer posts are required to protect a very large area, making this system even more cost-effective."
SPEED-ER is a multi-sensor system, consisting of a Cooled InfraRed Thermal Imaging Camera (MWIR) with a continuous zoom lens, a SWIR Camera with a continuous optical zoom lens, and 2 color Day Cameras, one for Wide to medium Field-of-View (WFOV) and one for Narrow to super narrow Field-of-View (NFOV). The System also includes LRF, LP, and a Command and Control Unit. Though initially designed for diversified land-based applications such as border surveillance and coastline protection, SPEED-ER is also ideal for Vessel Traffic Services (VTS) and Air Defense – and the advanced gyro-stabilization allows installation on high masts, poles and fixed/mobile towers.
The Thermal camera has a narrow FOV of 0.4°while the SWIR camera has a NFOV of 0.22° – both almost double that of competing systems in the market. As a result, SPEED-ER can detect a NATO target from a distance of more than 40 km.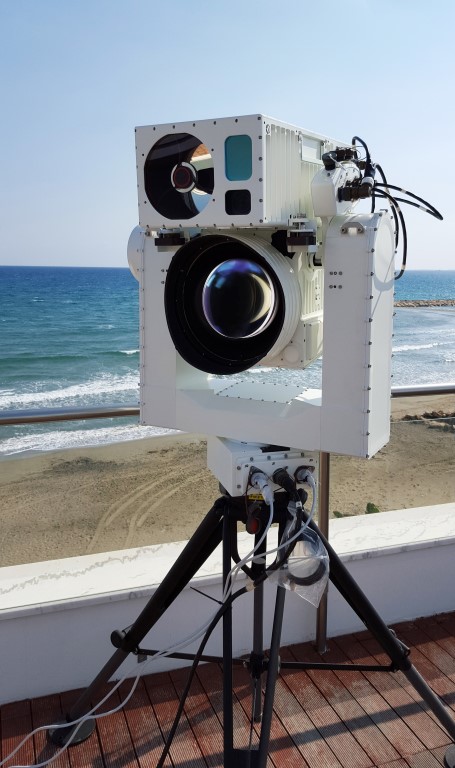 Carni continued, "Following in-depth field tests, where performance was extensively proven, we entered the production phase, and have already received our first orders. Several other customers have already expressed significant interest, and we believe that by the end of the year we will receive additional orders. It is clear from customer feedback that SPEED-ER delivers performance unmatched by any other system in the world, certainly not at these price levels."