Berlin, Germany, 1 September 2015 – At IFA2015, Panasonic is showcasing the LUMIX DMC-GH4R, an advanced version of the LUMIX DMC-GH4, as well as a comprehensive software update for existing users.
Following the critically acclaimed launch of the LUMIX DMC-GH4, the LUMIX DMC-GH4R comes in response to growing demand from the film production industry. The photo/video hybrid now offers unlimited[1] 4K recording (Cinema 4K: 4096x2160 / 24 fps and QFHD 4K: 3840x2160 / up to 30 fps in MOV/MP4) and V-Log L video capability, in addition to the high performance and functionality synonymous with Panasonic's range of LUMIX G DSLM cameras.
The new features are also available to existing LUMIX DMC-GH4 users via a paid software upgrade. By purchasing the DMW-SFU1 Upgrade Software Key and updating the camera's firmware to version 2.3, users of the original LUMIX DMC-GH4 can also enjoy the benefits of V-Log L functionality.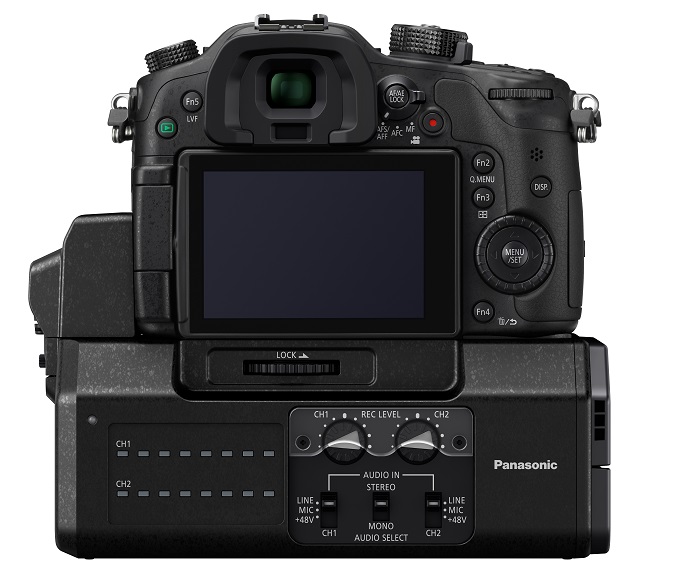 Panasonic LUMIX (DMC-GH4) back and YAGH interface unit
With the updates to the LUMIX DMC-GH4, Panasonic has created a camera that's perfectly suited to both professional and amateur videographers alike.  Panasonic's 4K technology allows all users to capture immersive video like never before, while Log recording allows greater flexibility and accuracy for professional videographers.
In addition to exceptional flexibility, Log shooting also enables wider dynamic range for colour grading in post-production. Taking full advantage of the LUMIX DMC-GH4R's Four Thirds sensor, V-Log L boasts log characteristics with 12 stops, allowing videographers to capture the darkest scenes and avoid 'bleaching out' details in very bright environments.
The LUMIX DMC-GH4R is the ideal camera to support Panasonic Varicams used on TV and movie sets.  This is due to the Varicam's V-Log and the LUMIX DMC-GH4R V-Log L curve both being developed with similar characteristics to the Cineon curve, the industry standard for film digitalisation, resulting in being able to use the same LUT (Look Up Table) for reference.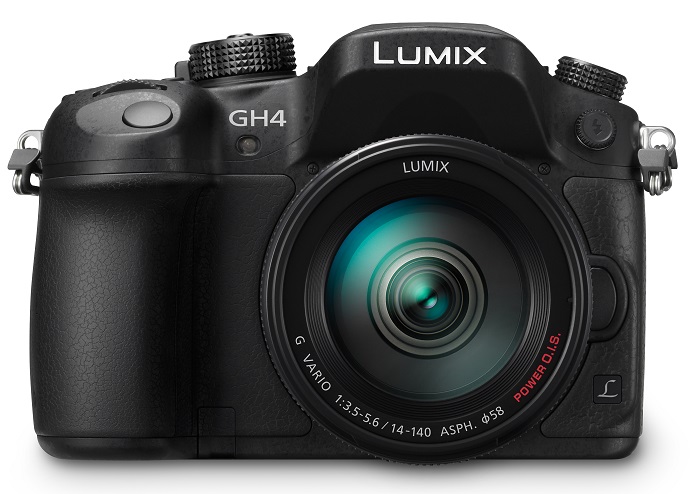 Panasonic LUMIX (DMC-GH4) with H FS14140 lens front
Compact, rugged and lightweight, the LUMIX DMC-GH4R retains all of the LUMIX DMC-GH4's specifications, making it the ideal tool for photographers and videographers who want to capture stunning imagery on the move.
[1] Use SDXC/SDHC Memory Card compatible with UHS Speed Class 3 (U3) when using high bitrate video recording mode of 100 Mbps or greater.