March 17, 2020

Troya Tech Defense Ltd. ("Troya"), manufacturer of electro- optical systems and devices, has begun marketing of a Coronavirus carriers monitoring system.
Troya was founded by veterans of the Israeli defense industry, with vast experience in the Electro- Optical market. Due to the recent "Corona" crisis, which has impacted Israel recently, Troya begun the exclusive marketing of a system, based on thermal imagery, which monitors body temperature, in order to aid in the early detection of Coronavirus carriers.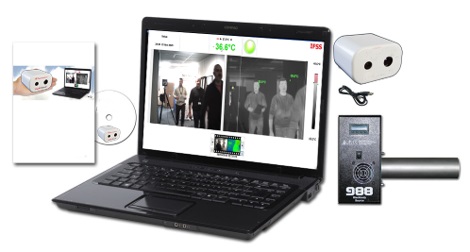 Yacov Galam, Troya' CEO, explains; "Due to the grave situation Israel if facing, fighting the Coronavirus, Troya has decided to put its shoulder under the stretcher and aid israel's citizens and the Governmental authorities, and find solutions that will provide a first-response protective cover for the industry's workers, the vital companies and the shoppers in malls. Unlike the thermometer you may see on television, which are not accurate so say the least, and force the tester to be in direct contact with the testee, the system we offer can be installed on a door way, a tripod or on a wall, and can be remotely controlled in a separate position, thus ensuring the safety of everyone involved in this very rapid process. The system monitors body temperature while people are going through the detector's range, without slowing them down, and alerts (sound and visual) the user the second it detects an abnormal temperature, even if the person himself does not yet know he has a fever."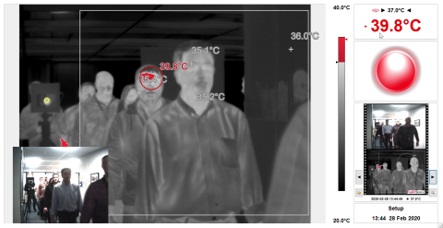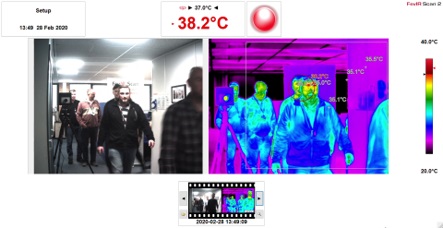 The system is available in a matter of days from ordering, and Troya will install it according to the users' requirements.