13 January 2015

Allied Vision will be exhibiting at the SPIE Photonics West 2015 show in San Francisco, California from February 10-12, 2015.  Aside from showcasing new camera models, Allied Vision will also unveil its new brand in North America.

Five new cameras models will highlight Allied Vision's booth: Mako G-030, Mako G-050, Mako G-095, Manta G-235, and the Goldeye G-033 short wave infrared (SWIR) camera.  These new models demonstrate Allied Vision's wide range of cameras designed to meet various application demands.

Mako G-030, Mako G-050, and Mako G-095
Three new models in the Mako family utilize three new sensors that combine speed with outstanding image quality.  The Mako G-030 uses the CMOSIS CMV300 CMOS sensor delivering VGA resolution at frame rates up to 300 fps.  The Mako G-050 contains Sony's ICX693 CCD sensor offering 0.5 Megapixels at 71.2 fps.  The Mako G-095 uses Sony's ICX692 CCD sensor which offers 720p HD resolution at speeds of 42.8 fps.  Combined with the Mako's compact form factor, these models are great solutions for industrial applications such as quality inspection, industrial imaging, and many more.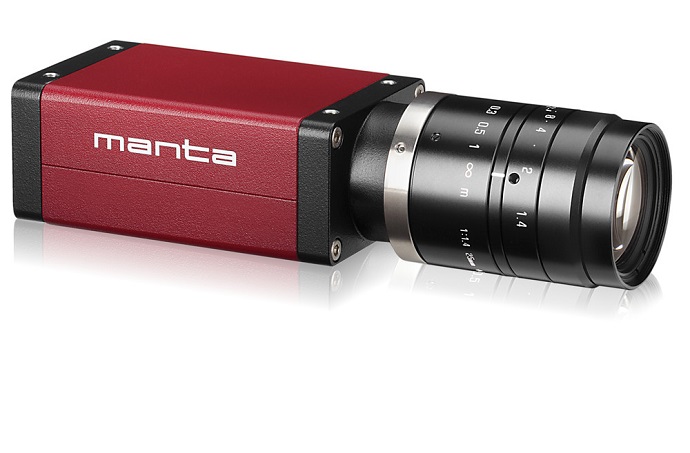 New Manta G-235 with Sony IMX174 CMOS sensor

Manta G-235
The Manta G-235 combines Sony's IMX174 CMOS sensor with the high adaptability the Manta family offers.  Providing high dynamic range, low noise, and speeds of 57 fps at the full resolution of 2.3 Megapixels, the Manta G-235 is great for outdoor applications with varied lighting as well as industrial applications.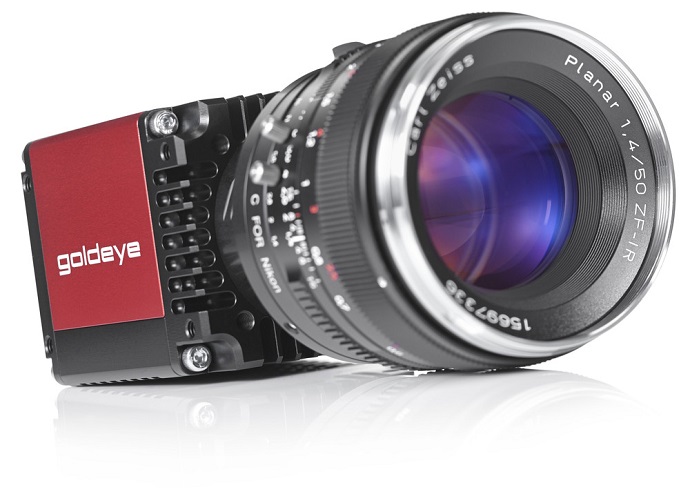 New Goldeye G-033 fast Infrared camera with up to 300 fps

Goldeye G-033 SWIR
The Goldeye G-033 SWIR is the fastest VGA resolution SWIR GigE Vision camera available on the market.  Delivering up to 300 fps at full resolution, the Goldeye G-033 is ideal for imaging in industrial applications.  The integrated thermo-electric cooling elements (TEC) stabilizes the InGaAs sensor's temperature without the use of fans.  All of this combined with numerous features such as on-board image correction, various mounting options, Power over Ethernet (PoE) and more, allow for SWIR imaging in applications not considered before.

Allied Vision: A New Brand
Allied Vision Technologies is now known as Allied Vision.  Embracing a new logo and increasing its focus on the values that has made it successful for 25 years, Allied Vision helps its customers see the bigger picture and focus on what counts.  Using insightful collaboration, Allied Vision assists its customers in finding the best imaging solutions for their needs.

Booth #118
SPIE Photonics West
February 10-12, 2015
Moscone Center, San Francisco, California, USA