05 September 2013

The test chart illumination LE7 comes with two Image Engineering iQ-LED light sources
The 0.5 m diameter integrating sphere now has a square base housing which is entirely light-proof. The software has been optimized for a comfortable use, so it easily can switch between the predefined eleven standard illuminants.
The stability of the LE7 illuminants is consistent also in the short time of a few seconds as well as a few hours. The spectral arrangement of the iQ-LED generated standard illuminants was optimized to correlate to the default spectral trend.
For more information: 
http://www.image-engineering.de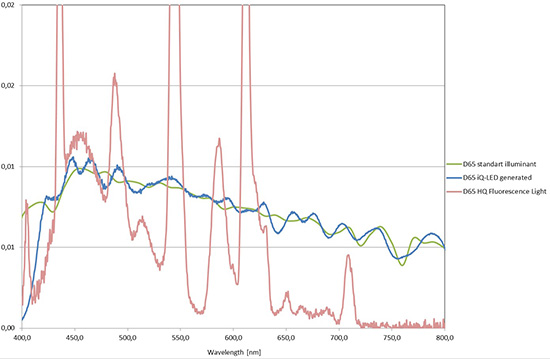 Comparison of D65 Spectra: HQ Fluorescence and iQ-LED