Edinburgh, UK – January 24, 2019 – Chromacity, a provider of ultrafast laser systems, today announced the introduction of the Chromacity 520, a 520nm addition to its family of air-cooled ytterbium fibre-based lasers that combine high power with ultrashort pulse durations. The company also announced the commercial availability of the Chromacity OPO, a low-cost, near-infrared optical parametric oscillator (OPO).
Chromacity 520
The Chromacity 520 provides a fixed 520nm output at a power of 500mW – 1W and is essentially a frequency-doubled version of the company's flagship 1040nm laser, the Chromacity 1040.  The Chromacity 520 also provides the option to deliver dual output at 520/1040nm from a single unit. Like the 1040 product, the Chromacity 520 is more compact, easier to use and provides better reliability than legacy laser technologies.
With applications in life sciences, materials science, fundamental research and beyond, the Chromacity 520 is suitable for integration into microscopy solutions, as well as a wide range of industrial systems.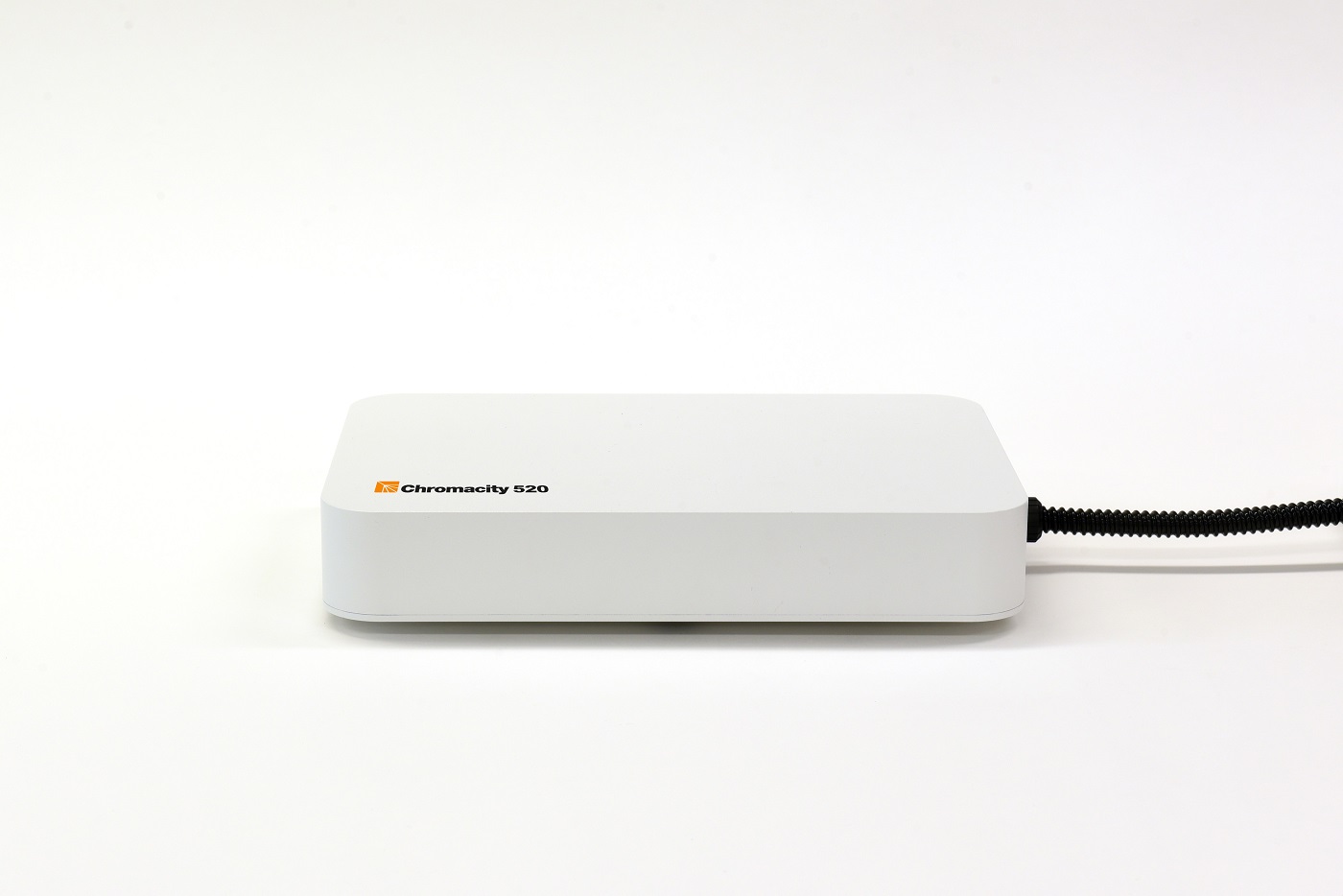 Chromacity 520
"As scientists seek to experiment at even deeper tissue levels, there is growing need for laser sources that operate in the visible spectrum, like the Chromacity 520," saidShahida Imani, CEO, Chromacity. "This could be for the development of nanoparticles technologies, where some materials have significantly stronger absorption characteristics within this visible region, or in photodynamic therapy and multi-photon imaging, where the high energies associated with UV light can break down DNA and restrict cancer growth."
As the absorption characteristic of many materials like gold, copper and plastics are significantly higher at 520nm, the Chromacity 520 can also deliver benefits within the micromachining sector, for techniques such as 2-photon polymerization and 3D printing.
For the academic community that researches non-linear dynamics, the short pulse durations and high peak powers of the Chromacity 520 can help generate the next developments in OPO pumping, 4-wave mixing, amplifier seeding, THz generation and other non-linear processes.
The Chromacity 520 is already being used as a laser source for quantum entanglement of photons, with ongoing experiments being conducted at the University of Glasgow to show that it can deliver the required output at a higher power and lower cost than alternative options.
"The Chromacity 520 has the potential to be transformative for the field of research into quantum entanglement," said Daniele Faccio, professor in quantum technologies at the University of Glasgow. "This laser technology provides a route to entangled photon pair generation at a fraction of the cost of Ti:Sapph, with enough power for multiple research lines with photon pairs at wavelengths closer to Si-SPAD peak efficiency."
Chromacity OPO
To date, ultrafast OPO technologies have typically required users to connect multiple systems together, but the Chromacity OPO has been developed as a compact single unit that is both easy to use and, at under £100,000, significantly more cost-effective than other solutions.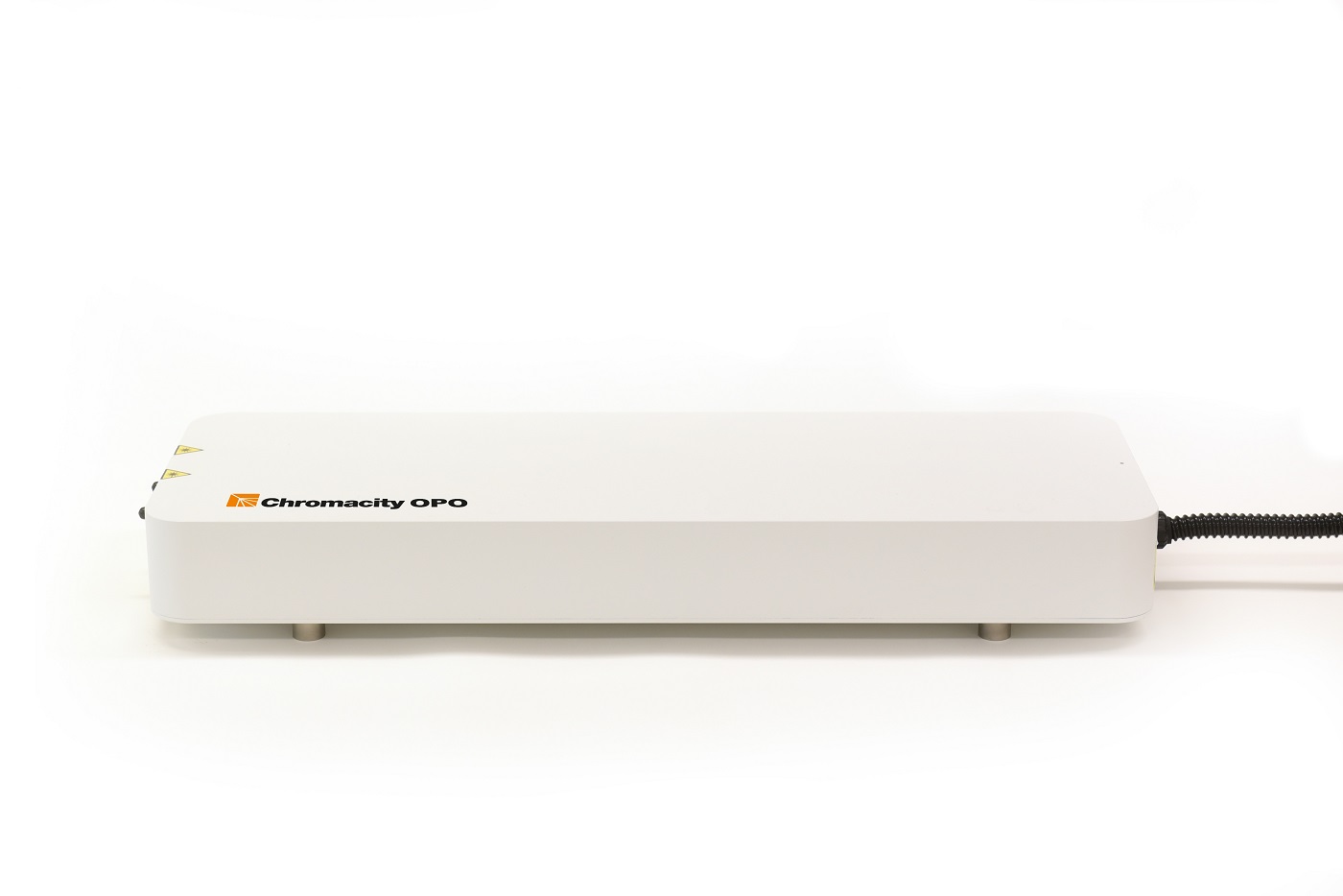 Chromacity OPO
Operating in the near-infrared, the Chromacity OPO can generate light from 1,400nm to 4,200nm with picosecond pulse durations, making it suitable for a wide range of industrial and scientific applications, from FTIR micro-spectroscopy and stand-off detection to gas sensing and powder spectroscopy.
"Historically, ultrafast OPOs are very complex, unreliable and expensive," said Christopher Leburn, co-founder and commercial director, Chromacity. "With a fully integrated pump source, the Chromacity OPO is able to deliver reliable, high average power at both the signal and idler wavelengths at a much lower price point than competing systems, making it an attractive option for companies in life-sciences, pharmaceuticals, gas sensing and sensor companies in the process industries."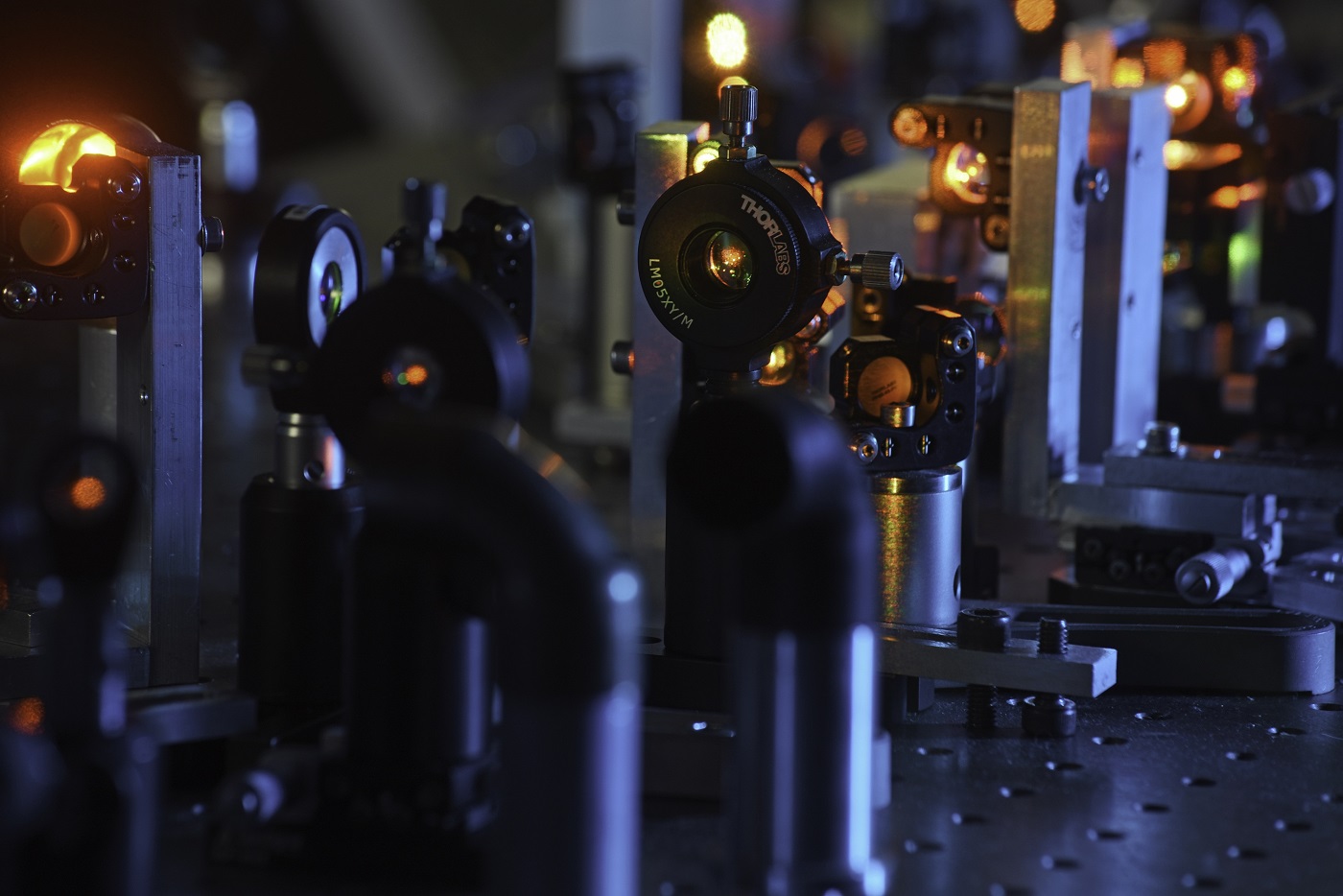 Chromacity will be showcasing both systems at the Photonics West conference and tradeshow from February 5 – 7 in San Francisco, where the Chromacity OPO has been shortlisted for a prestigious Prism Award.
About Chromacity
Chromacity designs, manufactures and sells ultrafast lasers for a wide range of industrial and fundamental research applications. With laser products spanning both the infrared and visible spectrums, the company also specializes in developing custom laser technologies for specific end-user applications. Applications for Chromacity's patented technologies range from multi-photon imaging and SHG microscopy, to stand-off spectroscopy, remote sensing and hydrocarbon analysis. www.chromacitylasers.com