Yokneam, Israel – April 28, 2014 – Senso Optics, a leader in the design, development and production of innovative thermal imaging technologies, commercial avionics, and advanced electro-optical solutions for military, paramilitary and security markets both in Israel and around the world, revolutionizes the uncooled thermal sensors industry with the introduction of the COC ("Camera On Chip"). The COC is the world's first Thermal ASIC. Using this technology, Start-Up time of Thermal cameras which using this technology is now less than 3 seconds only! A huge improvement in power saving also achieved, and is now less than < 1 Watt. The COC boasts 640 x 480 resolution and is seat on a 30 x 30 mm card. Designed and developed in the last years by Senso-Optics' engineers, the COC is now available for purchasing and ready for implementing into any thermal camera.

Today, thermal uncooled cameras consist of detector and another two cards: signal processing card, and image processing card. The revolutionary COC technology enables miniature uncooled cameras by using a "Thermal Chip", thus dismiss the need of detector and another two cards. The COC enables object detection (two pixels - 0.34mrad) from 2km, and provide sharp and clear image.

The COC can be used for variety of applications. One example is the ADAS (Advanced Driver Assistance System) to the automotive market, which Senso-Optics recently presented. The new chip provides sharp and clear image at affordable price, and help the driver at hard driving conditions. Smart algorithms would give the future ADAS systems the ability to analyze the scene, with very low latency, in order to even reduce more the false alarm rate.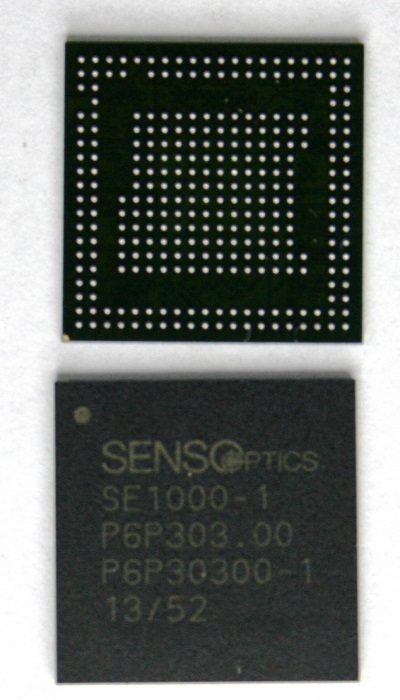 X-LITE COC
The first product to use the COC technology is the X-Lite camera, which now call X-Lite COC. Senso Optics introduced the X-lite early on June 2013. The X-lite is a compact and lightweight Thermal Imaging Camera core for night vision. With the new COC "Thermal Chip" the X-lite is now much more compact, only 38 X 34 X 41mm sensor size and offer improved image quality. The X-lite COC is an uncooled miniature thermal imaging sensor, compact in size and low-Weight, and boasts Hi-Resolution and Hi-Sensitivity.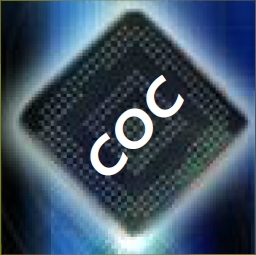 X-LITE COC  utilizes an Hi-Resolution and Hi-Sensitive VOx Micro-bolometer detector with 640x480,17μ pixels, generates sharp and clear images which resulted in better DRI (Detection, Recognition & Identification) capabilities, and enables the user to see clearly and farther in total darkness. X-LITE COC  is equipped with Smart Algorithm, e.g. Anti-Blooming, time & spatial de-noise, Temperature Range compression, High detailing (HD) Clatinex™ algorithm for local contrast enhancement, digital zoom, lens' zoom, focus & shutter control drivers, polarity, and more.

X-LITE COC  utilizes HS (High-Sensitive) VOx detector with NETD ≤ 32mk@F#/1, generates unmatched image quality instantly from "Power-On". X-LITE COC  gives customers such as military personnel, Search & Rescue teams, law enforcement officers, HLS and security teams; the information needed for critical decisions, maximizes operation capabilities, enhances mission effectiveness and improves safety.

"After years of research and development Senso Optics is proud to bring the new Thermal Chip to the uncooled market.  Our company has provided with innovative and high quality thermal sensors over the last several years and continues to introduce and supply breakthrough technologies" said Jacob Dagan, President and CEO of Senso Optics. "This is a highly innovative technology and we are pleased to provide our customers these new capabilities," Dagan said.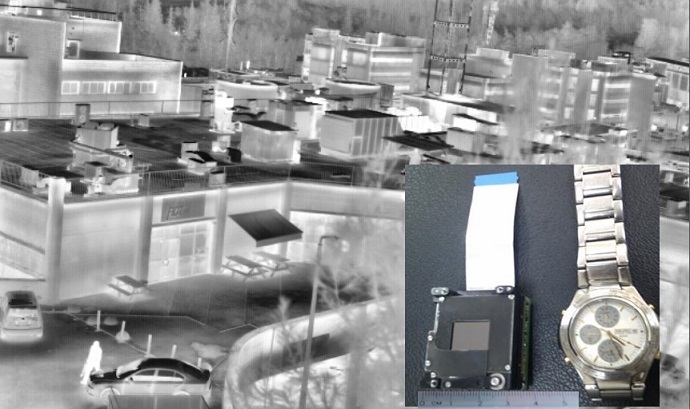 For more information about the COC please contact info@senso-optics.com or visit our website at http://www.senso-optics.com to learn more about our complete product line.

Night driving with Senso-Optics' thermal camera, based on COC (Camera-on-Chip) technology
Night Drive from Senso Optics on Vimeo.

Day Driving with Senso-Optics' thermal camera, based on COC (Camera-nn-Chip) technology
DayDriving1 from Senso Optics on Vimeo.
About Senso – Optics:
Senso Optics is a leader in the design, development and production of innovative thermal imaging technologies, commercial avionics, and advanced electro-optical solutions for military, law enforcement and security markets.

Senso Optics offers a wide range of targeting and visual information solutions for day and night missions. Its products can be easily customized and integrated into a variety of systems or operated as stand-alone units. Product lines include: Multi-sensor sights, fire control systems, hand held and vehicle mounted thermal imaging cameras, thermal upgrade kits, CCD cameras, border and strategic infrastructure monitoring solutions; thermal vision helmets for fire fighters and search & rescue units, as well as, thermal sensors and a wide range of thermal lenses.

The company invests extensively in R&D and in advancing product maturity, while maintaining strict QA and environmental policies.

Senso Optics is committed to remaining at the forefront of thermal vision technology and being a leader in visual information and targeting solutions for the defense, commercial and homeland security (HLS) markets.
http://www.senso-optics.com