April 13, 2017

The powerful, extremely small VC Z embedded vision systems from Vision Components offer real-time image processing suitable for all kinds of demanding applications. All models are equipped with Xilinx' Zynq module, a dual-core ARM Cortex-A9 with 866 MHz and an integrated FPGA. Their extremely compact design and very low power consumption make them ideally suited for applications requiring high speeds but with limited installation space. The new camera generation is based on the board camera series VCSBC nano Z. With a footprint of 40 x 65 mm and comprehensive adaptability regarding installation and connection, these flexible systems are especially easy to integrate into machines and plants.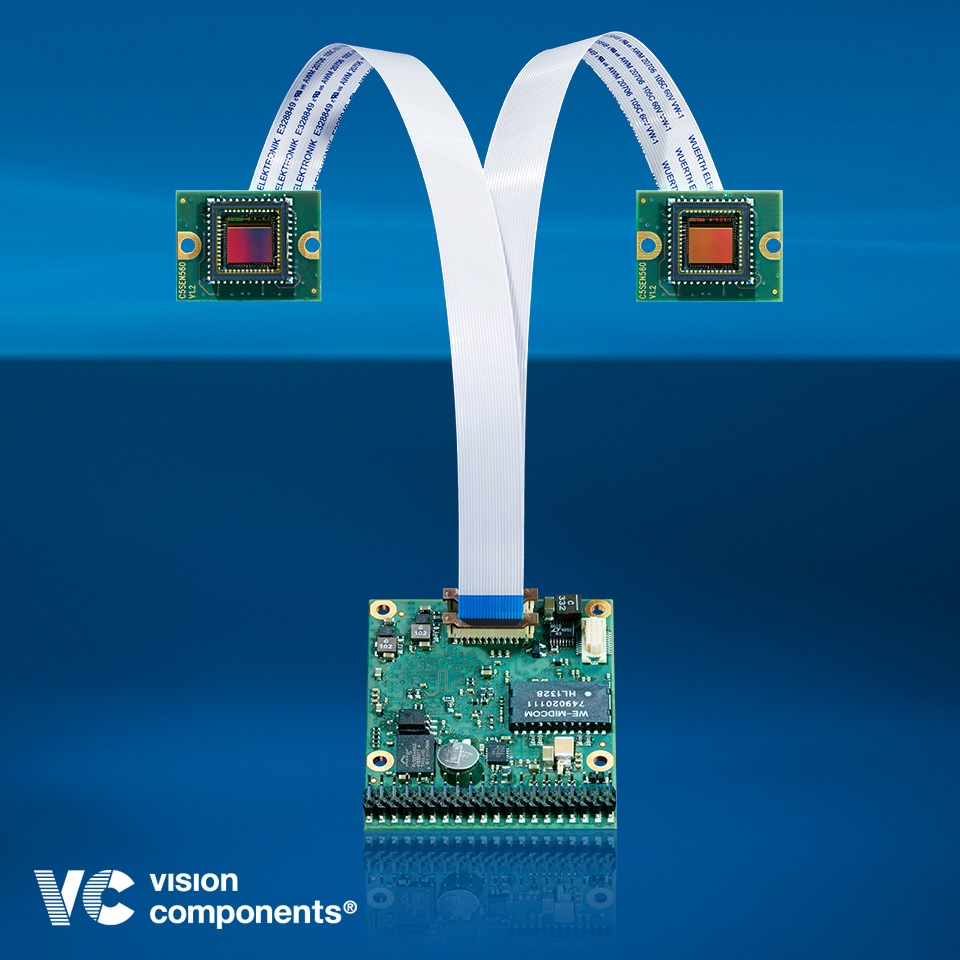 The VC Z series of intelligent cameras with VC Linux operating system and optional FPGA programming are ideally suited for high-speed applications with limited available space
Users can choose between two enclosed camera types: the VC nano Z, measuring 80 x 45 x 20 mm, and the VC pro Z with IP67 ingress protection, which measures 88 x 58 x 36 mm and can be fitted with a lens and an integrated LED illumination. All Z camera models feature several CMOS sensors. In addition, the board camera versions are available with an on-board sensor or with one or two external sensors with 30 mm or 80 mm ribbon cables. The new VC Linux operating system ensures optimal interaction between hardware and software. For users seeking to fully exploit the performance potential of the hardware, Vision Components also offers an FPGA programming service which can accelerate processing speeds many times over. Like all VC cameras, Z series cameras come complete with the free-of-charge VC Lib software library, which provides over 300 basic industrial image processing functions such as pattern matching, that can be tested and debugged in advance in a simulation environment.